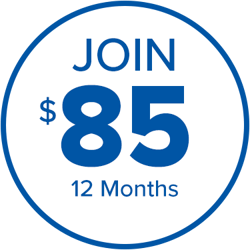 Connect with a Community of Over 180,000 golfers in Northern California!
The NCGA is an association of golf clubs – to become a member of the NCGA, you must join a club. The easiest, quickest way to join is with NCGA eClubs, which are virtual clubs linked to 8 regions. Sign up today and get full NCGA member benefits – official USGA handicap index, access to dozens of NCGA events, and lots of exclusive golf and travel discounts.

And – your membership will be valid for a full 12 months from your join date.
Note: this is a new membership model we are pleased to introduce as an evolution from the prior calendar year membership.
With all the discounts we offer, the membership pays for itself!
Benefits that Add Up!
Official USGA Handicap Index

Exclusive Discounts

Tournaments and Events for Everyone