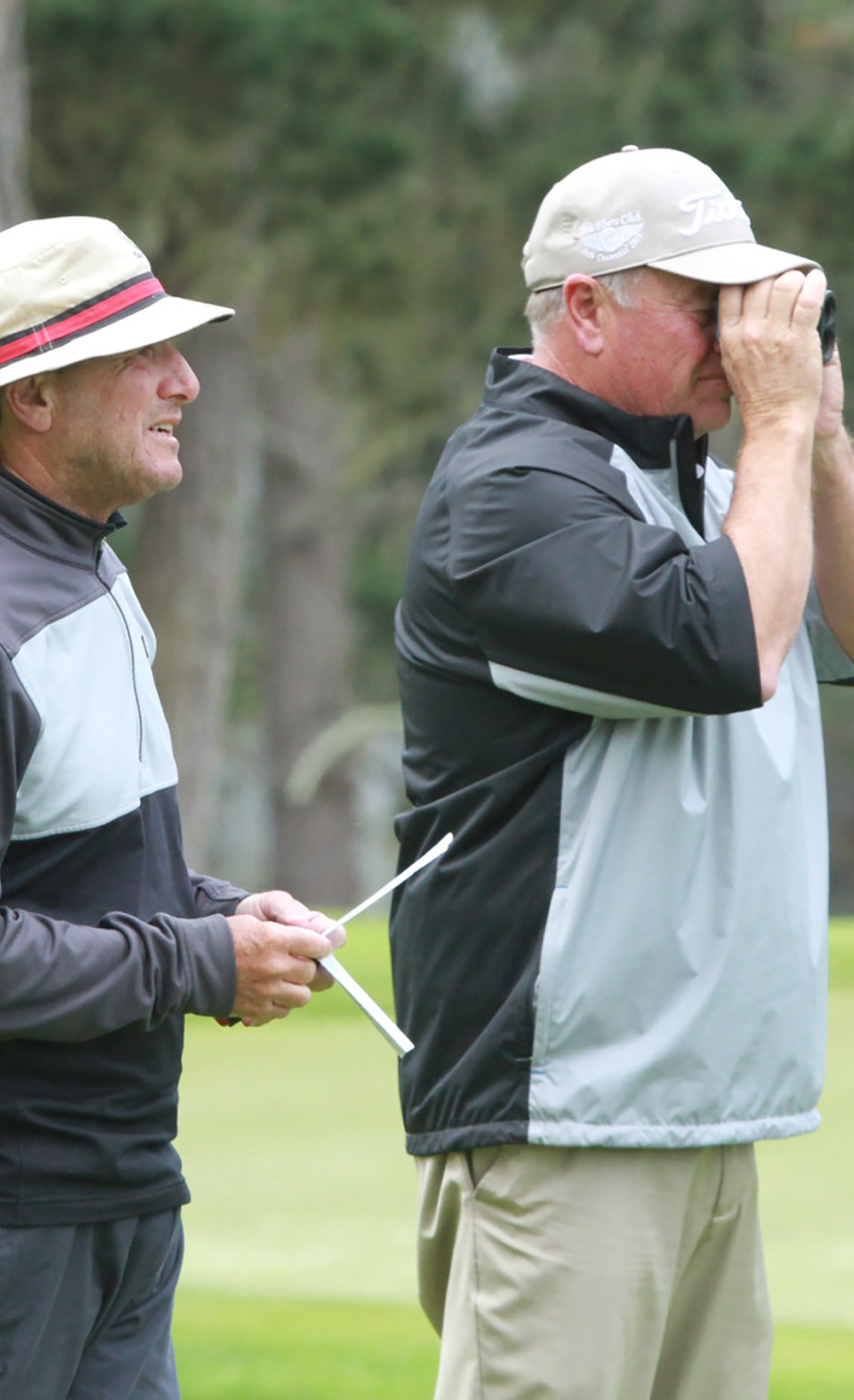 24th NCGA Senior Four-Ball Championship
March 27 -29 | Poppy Hills
History
First played in 1999, the NCGA Senior Four-Ball Championship is a two-person, better-ball scratch event for senior golfers. The tournament expanded from two rounds to three rounds in 2006. Joe Dudley and Bob Pipkin won the inaugural event, while the team of Robert Berg and Rob Thompson have the most titles, three, winning in 2005, 2007 and 2008. Mark Miller has won the event three different times with three different partners: Herb Jensen (2006), Casey Boyns (2012) and Gary Vanier (2013). Randy Haag is also a three-time winner: With Chip Lutz (2016-2017) and with Robert Funk (2022).
Miller and Jensen hold the record for lowest 54-hole score, 196, set in 2006. Miller and Vanier hold the 36-hole record with a score of 128 at Silverado Resort in 2013. 2014 winners Frank Pieper and Mike Staskus hold the record for lowest round, a 10-under 62 the pair shot at Saddle Creek. In 2018, Mark Hill and James Hay tied that mark with a 62 at Poppy Hills.
In 2015, a Super Senior Four-Ball Division was added to the event.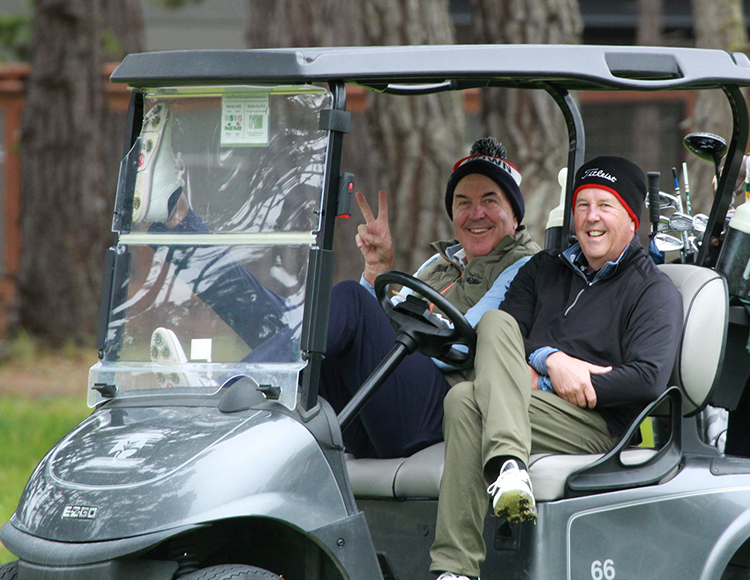 2016
Record six-time NCGA Player of the Year Randy Haag and world top-ranked senior amateur Chip Lutz took the title, defeating Doug and Jim Williams.
2017
Randy Haag and Chip Lutz left no doubt this time around.
A year after surviving a five-hole sudden-death playoff to win, Haag and Lutz put an exclamation point on the 2017 championship at par-72 Bayonet Golf Course in Seaside.
2018
Steve Donnelly and James Camaione were already aware of some of the big names on the NCGA Senior Four-Ball trophy. The duo will now have their own names engraved, having beaten one of the big names to earn it. Donnelly and Camaione, both members at Bayonet/Black Horse GC, shot a final round 2-under 69 and defeated Randy Haag and David Nelson on the second hole of a sudden-death playoff to win the 20th version of the championship.
2019
Eat your hearts out, whippersnappers. Gary Vanier and Scott Anderson, at age 68 and 64, respectively, shot a final round 3-under 68 at par-71 Poppy Hills Golf Course to run away with a three-shot victory at the championship.
2020
Event cancelled due to COVID-19
2021
Just moments after his birdie-to-win attempt rolled around the cup and out, Mike Rowley went over to his partner Mark Morgan to give him an update.
"I told him, it's time for you to know. If you don't make your putt, we're going to lose," Rowley said.
No pressure.
Morgan ended up rolling in his 15-footer for a birdie.
2022
The par-4 1st hole at Poppy Hills finally gave teammates Randy Haag and Robert Funk a break. And the timing couldn't have been better. Haag rolled in a clutch 15-foot birdie putt on No.1 on the first hole of a sudden-death playoff, helping him and partner Robert Funk capture the annual NCGA Senior Four-Ball Championship over Mike Rowley and Mark Morgan
2023
When partners Mark Morgan and Mike Rowley won the NCGA Senior Four-Ball Championship in 2021, the duo had to make a pressure-packed putt on the 18th hole to win by a stroke.
This time around, despite the wet and windy weather, the two could breathe a bit easier.
Morgan and Rowley shot a final round 3-under 68 Wednesday at Poppy Hills to come in at 14-under 199.
Past Champions
Year
Winner
Score
2023

Mark Morgan and Mike Rowley at Poppy Hills

Super Seniors: Jim Knoll and Joey Ferrari at Poppy Hills

65-66-68-199


69-72-66-207

2022


Robert Funk and Randy Haag at Poppy Hills

Super Seniors: Jim Williams and John Watson at Poppy Hills

64-69-70-203

66-72-66-204

2021

Mike Rowley and Mark Morgan at Poppy Hills

Super Seniors: Rich Gleghorn and Frank Pieper at Poppy Hills

67-65-69-201


67-70-65-202

2020
Cancelled COVID-19
2019

Scott Anderson and Gary Vanier at Poppy Hills

Bruce Loman and Dave Sheff at Poppy Hills

66-65-68-199


70-72-66-208

2018

James Camaione and Steve Donnelly at Poppy Hills

Super Seniors: Kemp Richardson and Jim Knoll at Poppy Hills

70-63-69-202


70-69-63-202

2017

Chip Lutz and Randy Haag at Bayonet

Super Seniors: Chuck Richesin and Bob Thomason at Bayonet

70-65-65-200


74-72-70-216

2016

Chip Lutz and Randy Haag at Bayonet

Super Seniors: Dave Sheff and Bruce Loman at Bayonet

69-66-68-203


70-69-68-207

2015

Casey Boyns and Terry Foreman at Poppy Hills

Super Seniors: Kemp Richardson and James Myers at Poppy Hills

69-65-70-204


69-69-72-210

2014

Frank Pieper and Mike Staskus at Greenhorn/SaddleCreek

67-62-68-197

2013

Gary Vanier and Mark Miller at Silverado Resort

63-65-71-199

2012

Casey Boyns and Mark Miller

67-67-65-199

2011

Jim Knoll and Jeff Burda

68-66-67-201

2010

Peter Moren and Ron Johnson

65-70-66-201

2009

Doug Johnson and Rob Adolph

66-69-69-204

2008

Robert Berg and Rob Thompson

71-67-67-205

2007

Robert Berg and Rob Thompson

65-68-66-199

2006

Mark Miller and Herb Jensen

67-63-66-196

2005

Robert Berg and Rob Thompson

66-70-136

2004

Mike Butler and Earl Stewart

68-67-135

2003

Lou Alvarez and Richard Michel

68-66--134

2002
Carl Selkirk and Dave Parsons

65-67--132

2001

Cliff Davis and Robert Olds

63-68--131

2000
Jim McMurtrey and William Celli

65-68--133

1999
Joe Dudley and Bob Pipkin
65-68-133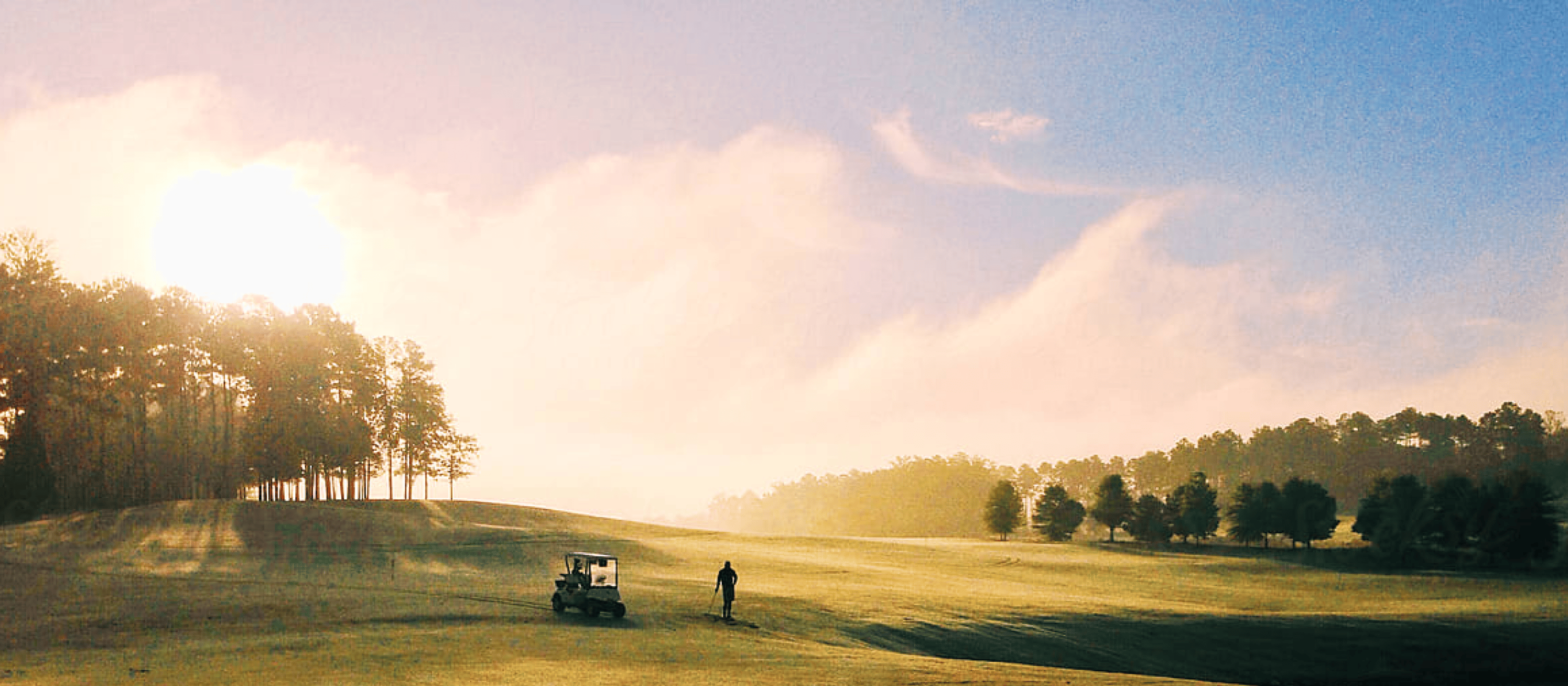 Join the NCGA
Providing benefits and services to:
185,000+ Members
1,400+ Golf Clubs